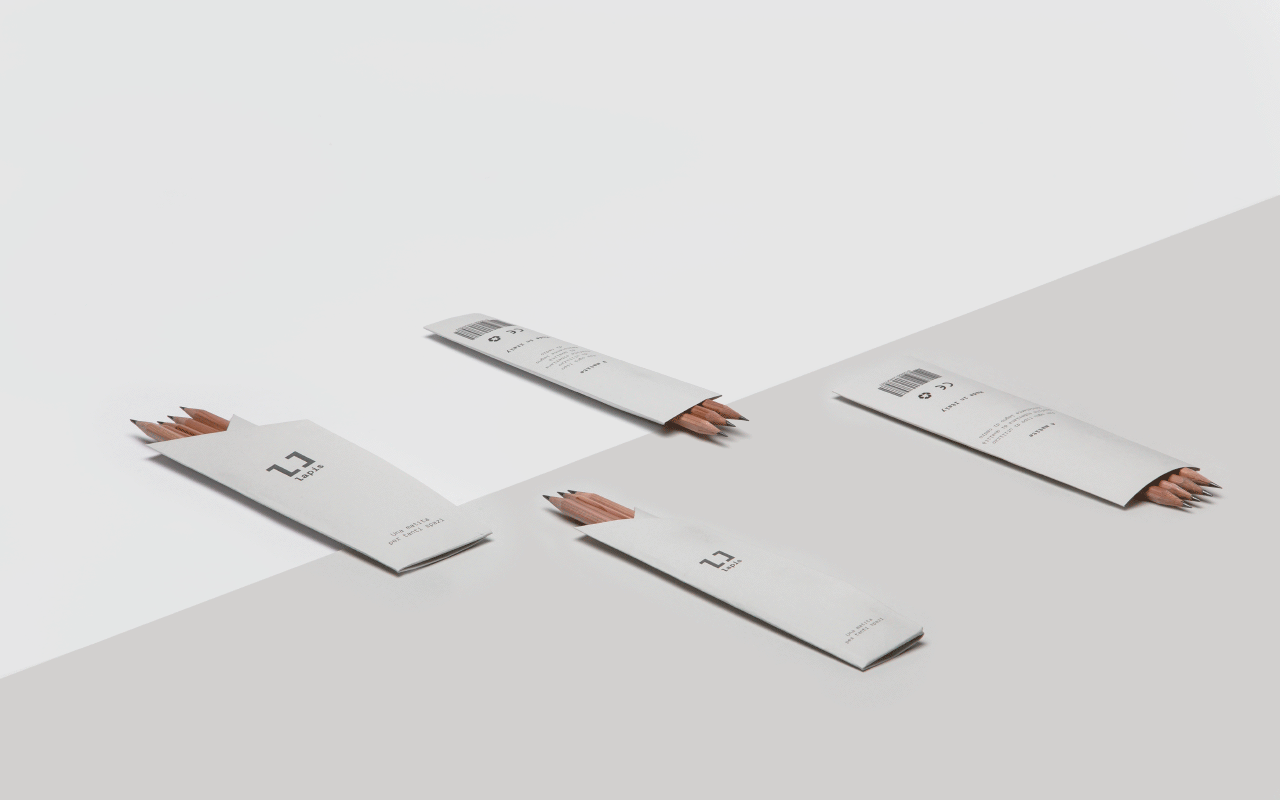 Lapis
Concept

Visual Identity
Between experimentation and proof of concept Lapis is a unconventional branding project generated from a peculiar challenge: imagine a visual identity for a company that produces one and only product, a simple and common object, almost banal. A pencil.
The identity started from one simple, yet very important question: what is the pencil's main function?
Obviously it has many uses, but if you think about it a pencil's primary purpose is simply to leave a mark. This is firmly tied to a persona and, of course, a surface or a blank space, without which the pencil would be useless.
That's the reason why Lapis is an empty space, is silence, is absence, it is the necessary support for the pencil to exist.
The idea is to "uncorporate" branding, creating a brand that whispers instead of shouting, not exclusive but inclusive. Lapis takes a step back, creating a "space" that is both metaphorical and physical while letting everyone take a step forward to fill that space in any way each of us wants.

Like the product, the visual identity is very simple, neat and well finished. The artefacts are entirely made of paper, not glued, but only folded. That way people can unfold them, getting involved in the process of creating the empty spaces, and use them to write, draw, take notes or do whatever they like with it.


In collaboration with:
Francesca Ferrari
Luigi Gorlero
Irene Manetti
Chiara Lenna

2017